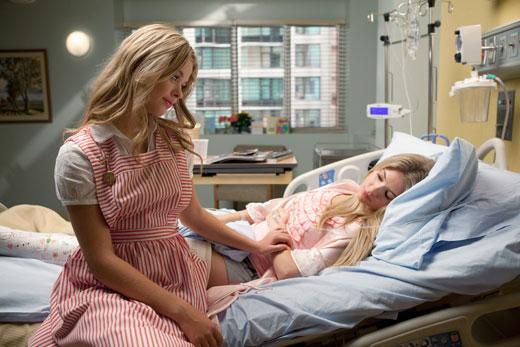 Pretty Little Liar
's return episode entitled "Moments Later" picks up right after Hannah's accident. But what's Allison doing at Hannah's bedside? There are a few possibilities. For starters, this could simply be a dream. However, we're hoping ABC Family is a tad more creative. According to the book series, Allison has a twin sister named Courtney. Could this be her? If so, it's possible that this show's about to get even more creepy and complicated.
In addition, two new characters will be introduced to the show. Alona Tal will play new girl Simone and stir up some trouble for Aria and Mr. Fitz, while Tyler Blackburn will play bad boy Caleb.
PLL
is set to return on January 3, 2011 @8pm on ABC Family.